5Stars Psychic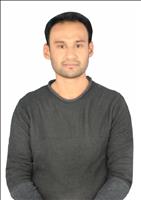 Offline
Fee -
$3.00

$1.50/min

Let's start with $4.50 FREE
---
Ask for Email Reading
5Stars Psychic
Specializing in:
All About Love Life
Languages:
English
---
I'm a Gifted Psychic and Medium and I can Provide Spiritual reading about Love & Relationship, Soulmate connection, family issues, dating, Romance, career, finance and others matters of life. I have improved my abilities and powers by meditating & utilizing my energies and I can make you see things that are invisible to you and can guide you to choose the right Path.
---
About My Services
I tuned into people's emotions and soul energy and guide you using my God-gifted psychic and intuition in combination with messages from the spirits that are around you and your loved ones. I will give you depth insight about your Lovers/soulmate thought's intentions and what the future hold for you and my prediction also will become true and 100% accurate, and I am sure that you will get peace, clarity, and freedom to obtain the love and respect that's you deserve.Today I can help you building a stronger love relationship and guiding you on how love can last forever into your life and in all your respect, making with your partner an ecstasy of light without anyone trying to separate you, it will be more strongly and full of faith home. Hope and love with spiritual ceremonies capable of contracting the energies that afflict the population, which exist but that no one knows about them. that kind of energy haunts people and is invisible to human eyes.
---
Experience
I have a very close and strong spiritual and angel contact and I can get the contact with beings light of my own and people who will ask for a clear guide on the situation they are going through, as well as support and advice. I am a God's messenger sent to work on all the positive energy of the universe.
---
Other gifts
Degree in M.phil
---
**Disclaimer - Indiviual results may vary