Generous Saint Lisa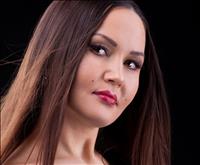 Offline
Fee -
$4.99

$2.50/min

Let's start with $7.50 FREE
---
Generous Saint Lisa
Specializing in:
Fortune Telling
Languages:
English
---
Perceptive, Sympathetic, Understanding and Straightforward Spiritual Psychic Medium
I can assist you on your questions about relationships, especially when it comes to matters of the heart, and your life in general.
---
---
About My Services
One big step forward and yet, two giant steps back – is this your "life" right now? You are trying so hard to make everything work, but why do you feel differently?

When you over think and go with your "maybe" or "gut" feeling, usually, you will make a bad decision. Sometimes, all you need is an outside opinion from someone who has the gift of foresight. You need support. You need assistance. Go on and make that connection. A reliable psychic is the help that you need. I can guide you spiritually so you can make the ultimate decision about your life for once.

Every problem in life has a solution. It may be too heavy to carry for you right now, which is why an authentic psychic will come in handy… I am that spiritual reader for you. I can tap into my spirit guides and see what lies ahead for you. I will tell you everything without the sweet talk. It will be real because you deserve honesty and the truth. But with that, we can plan your next move – for the better.

My gift lets me tap into my client's past, present and future life. This expertise of mine can let me see the issues in one's love life, their marriage, a person's career success and more. Are you seeking for your soul mate? I can help you and predict where you will first meet. Is your love life in shambles right now? Do you think that your spouse or partner is cheating on you? How is your career life going? Let me connect with you so I can advise what best to do. Allow me time to connect to support you with all the information you deserve with no SUGAR COATING!




---
Experience
My gift is a family "thing". I am a third generation psychic reader! Yes, our family has that natural ability and we are but humble servants of God who gave us that gift. I have helped countless individuals with my unique insight and I want to be of service to you. Let me read for you now.
---
Other gifts
I am Intuitive, Sensitive and Empathic. I can see what cannot be seen by the naked eye. I can hear what is inaudible. I can feel what cannot be sensed. Chat with now!

---
**Disclaimer - Indiviual results may vary