Psychic Alvin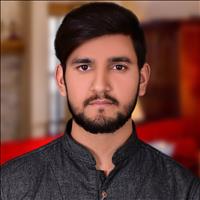 Offline
Fee -
$1.99

$1.00/min

Let's start with $3.00 FREE
---
Ask for Email Reading
Psychic Alvin
Specializing in:
Job, Career and Profession
Languages:
English
---
Connect with people from all over the world to assist people in all areas of their life path.I will work to gain insights into relationship and all issues as they present to you in your current life situation.
---
About My Services
Relationships can be the most challenging, but also the most rewarding part of life. I'm here to help navigate you through those sometimes rough waters * Marriage problems?*Boyfriend/girlfriend troubles? *Questioning his/hers loyalty? *And so on. You've come to the right place! Sometimes all you need is a fresh perspective on the situation. I'm here to provide you with that perspective and offering you guidance. My goal is to help make your future clear and put a stop to your confusion take away depression, hurt and to clarify your doubts. How do you ask? By using my very powerful gift to make you fully understand your situation as it stands and how it got to this point. Get answers and help, these are questions you cannot answer on your own. Hesitation will not get you anywhere but bring you confusion in yourself, so stop delaying your own happiness and allow me to give you the advice you need to approach the future with confidence and hope. Never failing to advise, I can guarantee all your questions will be answered.
---
Experience
I am a god gifted, the fifth generation psychic blessed with the ability to see into the future. Since a young age, I have been advising friends and clients with the help of my angel guides. I am also clairvoyant, empathetic, and can read vibrations and colors from your aura. I practice in Reiki and use many different tools that help me give you the best reading and 100% satisfaction. I can help you to unlock the powers you possess, I can also help you to understand the mental causes for physical illness and the metaphysical way to overcome them.
---
Other gifts
Holistic Counsellor Training & Assessment Health Care Educator
---
**Disclaimer - Indiviual results may vary