Lovebird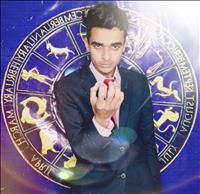 Offline
Fee -
$2.50

$1.25/min

Let's start with $6.25 FREE
---
Ask for Email Reading
Lovebird
Specializing in:
Love and Relationship
Languages:
English
---
🕊💞 I am psychic Lovebird. I am natural born psychic having extrasensory God gifted abilities which are inherited from my grandmother. I am gifted to read people. I am spiritualist, clairvoyant, intuit. I am expert in Love and Relationship s, Cheating and affairs, relationship twists, reunion of couples and soul-mate connections, career and finance, money and prosperity, family matters and dream analysis. I read what is just. I am precise, consistent and honest in my readings. I will unravel the mysteries of your life. I am here to bring gaiety to your distressing face. Enhance your love passion and get the truth you seek about your love life. I am here to comfort you by giving the right advice.
---
About My Services
In bad circumstances we need a right direction in right way. Having 5 years of experience I am the one with mysterious and psychic God gifted abilities by which I can solve the relations which have been set apart. I have been helping and providing readings professionally for last five year. I have been providing accurate and precise readings for 5 years. Having 5 years of experience is not only thing which makes me different but I have spiritual connections which help me to assess the situation exactly. With the blessing of God, I am the one who can make you your loved one back with you with best and right advice. I can reconcile and settle back your beloved one. I can provide you the right advice how you can be prosperous.• Are you waiting to know about true feelings and love?• Do you want to know what is coming for you in future?• Worried about career? • Will past relation be patched again?• Marriage and divorce issue?• Has God made Him /Her for you?• Need a right advice how you can fix your relationship issues?I have all the answers to your questions which are confusing you and making you down every day. Don't worry. I am privileged to have the abilities to help those who are seeking answers to all these questions, peace of mind and direction. I am very spiritual individual. I am God gifted psychic, spiritualist and clairvoyant. I will patch you with your beloved ones who may have left you or have separated from you because of misunderstandings or may have done something wrong and unjust. I can and will help you with all matters of life and find clarity onto your path. Will you at any point track down genuine romance? Will your present relationship move along? My methodology is somewhat unique, yet it works. I attempt to cause you to feel good, quiet and enabled! You will partake in my fair yet proactive readings. On the off chance that you need a practical, legit reader, who will assist you with tracking down answers for your inquiries, call me. I'm here to help. Thank you for reading my profile. I am looking forward to working with you and reaching new heights together!
---
Experience
I have been doing readings since I was 7 years old.
---
Other gifts
Bachelors in Chemistry. Zoology and Botany
---
**Disclaimer - Indiviual results may vary