Master Enigma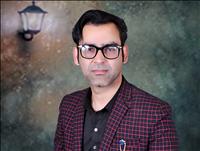 Offline
Fee -
$2.00

$1.00/min

Let's start with $3.00 FREE
---
Master Enigma
Specializing in:
Gifted Experts and Advisors
Languages:
English
---
I am natural born psychic master of love ????? i" love expert " one of the top-rated psychic " great feedbacks" quick typist "**? ? I am here to help you and also lead you towards the great future and also towards the bright.
---
About My Services
I heal people through the help of positive energies and prayers ..i am a spiritual healer .spiritual healing is complementary to orthodox medicine. it must not be considered as an alternative. , when you are unwell you need to get assistance from a doctor, if you will receive spiritual healing, this will definitely complement your treatment. the two will work together to assist in your recovery .i do healing so that people could be able to get everything what they really deserve, it's for relaxation and remove of anxiety.
---
Experience
1 natural born psychic
2 dreams reader
3 past and future reader
4 spiritual healer
5 reunite lovers
۩ time frame specialist
service
i can help you in
1 love
2 relation
3 breakups
4 soul mate
5 reunite lover"s
6 lesbians
7 finance and career
8 past present and future connection
9 gay and lesbians
10 soul mate connections
(( special prayers ))
through my special prayers, i will remove the tensions and spells from your life. its saying that prayers can change destiny and luck. it's my believe that we need to ask God only for help and prayer is one and only way which can change everything .i will help you to remove negative spells and the negativity from your life with special prayers
((healing through prayers and energy ))

---
Other gifts
College Degree
---
**Disclaimer - Indiviual results may vary