Lucid Angel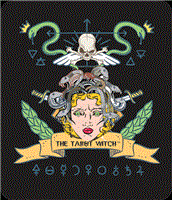 Offline
Fee -
$3.99

$2.00/min

Let's start with $6.00 FREE
---
Ask for Email Reading
Lucid Angel
Specializing in:
Gifted Experts and Advisors
Languages:
English
---
The Tarot Witch® is a registered trademark.
I have been reading for over 30 years now and I am a natural born psychic medium clairvoyant.
My expertise is in all areas of life, death, love, etc.
---
About My Services
LIVE CHAT, EMAIL READING AVAILABLE HERE. PHONE COMING SOON!
All my insight comes quickly and direct from spirit.
I welcome specific, direct and general questions of past, present and future.
Very fast typer! Very quick connection!
I am a genuine psychic medium, clairvoyant, clairaudient, clairsentient, taste, smell & knowing etc and empathic gifted reader and you will only get the truth from me - not what you want to hear. However as I am very well connected, I will know what you can and can not handle and will do my best to deliver the information tactfully, honestly and give you any tools to help you deal with what comes through from spirit etc.
---
Experience
Over 30 years as a natural born psychic.
Too many to mention.
All my insight comes quickly and direct from spirit.
Tarot and Oracle Cards.
Crystal Ball.
Tea Leaf Reading.

One of my profiles is often online, so if you can't find me in your preferred section, I will always be online in the Psychic Readings area and you can always contact me via email as well!
Email readings are done within 24-48hrs.
Thank you and blessings.
---
Other gifts
30 years experience.
Member of International Psychic Association.

---
**Disclaimer - Indiviual results may vary