Psychic Sash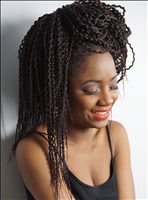 Offline
Fee -
$2.00

$1.00/min

Let's start with $3.00 FREE
---
Ask for Email Reading
Psychic Sash
Specializing in:
Tarot Reading
Languages:
English
---
I am a characteristic conceived clairvoyant and additionally a crystal gazer. I have worked professionally in the field for more than 10+ years, including working the significant mystic hotlines and in addition a universal rundown of private clients
---
About My Services
I have empathic capacities which I bring passionate associations and in addition other data. I have additionally done diverting. While I am not insightful, I get solid impressions. I appreciate helping individuals comprehend themselves and others. I endeavor to key my readings toward understanding, profound associations , and commonsense exhortation and additionally inclines for the future. You will hear what you should get notifications from your advisers for enabling you to push forward and pick up control. Answers that you have been hunting down are never again out of your range. Wind up noticeably enables and enlightened. The street you take is in your control and life had a number of them for for us to move down. Gifts. I am happy and pleased whenever I can see to it that I have helped someone improve their life. I am always there for you, and look forward to helping you reach success.
---
Experience
I have been blessed with my psychic abilities since birth and feel honored to bring my accurate guidance to you today. Along with my psychic abilities. I often use tarot cards, numerology, and healing energies to assist you in understanding your choices and life challenges. Through my ungoing spiritual growth, i bring deep insights and channeled answers to my readings that answers life's questions. Whatever your particular journey may be, I will always answer each question honestly with as much accuracy as I am given by spirit. I have a high accuracy rate when I wok in tandem with Spirit, but you be the judge and experience mmy work for yourself. All I ask that you come to me with an open mind and allow time for my information to sink in. I believe we all have a higher purpose in this life and we shape our destinies by the choices and actions we take. Let's dicover the paths before you and help build your best future.
---
Other gifts
I can specify what you should do in a situation and what you can do to have things turn out in your favor. I always reveal to you your best course of action. There is no situation too big to handle. Don't hesitate to contact me for clarity on any issues you may be having. I'm here and ready to help.
---
**Disclaimer - Indiviual results may vary