Twin Flame Advisor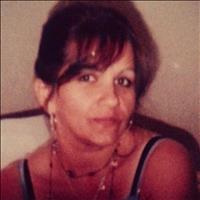 Offline
Fee -
$2.99

$1.50/min

Let's start with $4.50 FREE
---
Twin Flame Advisor
Specializing in:
Career Advice
Languages:
English
---
As a Psychic Medium, Healer, Life Coach and Twin Flame Sacred Advisor, I offer spiritual "healing" through" through my readings.
---
About My Services
I connect with your spiritual energy (higher self), and the spiritual energies of those connected to you through your angels and your guides. Not only do I connect with your angels and guides, but as a medium, I connect directly with your energy and that of your twin flame. During our session I become a clear focus to bring you the guidance you need to reach your highest potential, growth and success, live the life you dream and achieve personal growth that will ultimately bring you joy.
---
Experience
No matter what life brings you, seize the opportunity to grow more positive and gain true depth from the experience. Our session will give you the guidance and tools to create positive personal change in all areas of your life. Choose to fill your life with clarity, joy and depth of purpose. Invest in your brillance! Contact me now and let's make your dreams and goals a reality.
---
Other gifts
Degree
---
**Disclaimer - Indiviual results may vary