Osha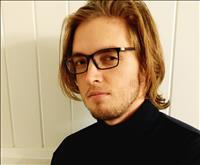 Offline
Fee -
$1.99

$1.00/min

Let's start with $3.00 FREE
---
Ask for Email Reading
Osha
Specializing in:
All About Love Life
Languages:
English
---
According to Quantum Field Theory, we are all made of ENERGY, and through years of self actualization I have learnt how to tap into the well universal energy that sits inside us all.
---
About My Services
Using this energy I can channel new futures for those among us who dare believe. Certified by the International Council of Professional Psychics
---
Experience
Over 21 years of life experience.
---
Other gifts
-Clairsentience
-Psychometry
-Telepathy
-Psychic Empathy
-Clairaudience
-Clairvoyance
-Precognition
-Psychic Healing
-Mediumship and Channeling
---
**Disclaimer - Indiviual results may vary