LOVE Psychic Star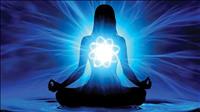 Offline
Fee -
$2.99

$1.50/min

Let's start with $7.50 FREE
---
LOVE Psychic Star
Specializing in:
Psychic Readings
Languages:
English
---
✴️🥰⚛🥰✴️Hello, My Self is spiritual star. Hope you are well. Thank you for contacting me. I am a natural psychic. I will give you good LOVE Reading & Psychic Readings🔅🔅🔆🔅🔅
---
About My Services
As your situation is revealed to me I can pick up thoughts, attitudes, or events that will or have already happened. I can tell you what to expect to help you navigate your way forward. What is revealed to me is the most likely future outcomes. However, nothing is written in stone and we have free will and multiple choices that we are able to make. I can help you get a peek at unexplored choices and paths. I will not make decisions for you I love people and I care about my clients I am genuine I am very empathetic to clients who are going through difficult times and would be happy to walk you through your situation as a cheerleader I look forward to hearing from you. Speciallizing in: ❤️Love & Relationship ❤️Soulmate connection ❤️Lost lover ❤️Future Happen ❤️Past happened ❤️Cheating affairs ❤️Breakup & Divorce ❤️Single & Dating ❤️Family issues ❤️Twin flames ❤️ Dream Interpretation ❤️Married life ❤️ Spirtual readings
---
Experience
My ambition is that tell you about your past like "what happened in your past" then "what will happen in your future " also tell you about your present condition. Any issues about your life. I am a young psychic with "Spiritual" powers. I have many powers like "see in future", "terror" in little age I realize that I need to work for people and their happiness💕. I am not only a psychic I am your friend and also your family member. So tell me your problems I will solve them like your "brother" like your soul. I grew up with a mother who had many premonitions. Her abilities solidified my curiosity in all things spiritual. I began reading tarot cards while I was a teenager and have recognized and developed many other gifts. I am Clairvoyant, which means that I can perceive events: current, past, and future. I read through Clairsentience which means, I read through feelings. I have read for hundreds of clients worldwide from all walks of life.
---
Other gifts
Natural Born 2nd Generation Psychic
---
**Disclaimer - Indiviual results may vary