Lucid Angel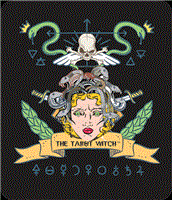 Offline
Fee -
$3.99

$2.00/min

Let's start with $6.00 FREE
---
Ask for Email Reading
Lucid Angel
Specializing in:
Tarot Cards
Languages:
English
---
The Tarot Witch® is a registered trademark.
I have been reading for over 30 years now and I am a natural born psychic medium clairvoyant.
My expertise is in all areas of life, death, love, etc.
---
About My Services
LIVE CHAT, EMAIL READING AVAILABLE HERE. PHONE COMING SOON!
All my insight comes quickly and direct from spirit.
I welcome specific, direct and general questions of past, present and future.
Very fast typer! Very quick connection!
I am a genuine psychic medium, clairvoyant, clairaudient, clairsentient, taste, smell & knowing etc and empathic gifted reader and you will only get the truth from me - not what you want to hear. However as I am very well connected, I will know what you can and can not handle and will do my best to deliver the information tactfully, honestly and give you any tools to help you deal with what comes through from spirit etc.
---
Experience
Over 30 years as a natural born psychic medium.
Too many to mention.
All my insight comes quickly and direct from spirit.
Tarot and Oracle Cards.
Crystal Ball.
Tea Leaf Reading.

Luan is so much more than a gifted and genuine psychic. She is my counseled, psychologist, friend etc. I don't know how she does it all. She is so honest and I love the fact that spirit tells me the truth not fairytales I'd like to be told.
Thanks Luan (my one and only)
Jade

100% Accurate
08/02/2018

I would like to say that I was in contact with Luan since 2010. And the reasons I keep coming back to her, is because I think it's quite rare to find someone with her amazing capabilities. Her genuine want to help, her kindness and thoughtfulness.
Suzette Clancy

Email readings
07/02/2018

Luan is just amazing and so gifted. Everything she has said over the past 2 years has been accurate and come true.
lisa zucal

Amazingly accurate
14/01/2018

each reading I have had from Luan she has been amazingly correct and Luan puts so much detail into her readings and tells you as she sees it and gives you the truth, she has put me back on track many times. She treats her clients like friends. A very gifted warm hearted lady. I can't praise her enough.
Fiona

Amazing genuine reader
10/01/2018

I first found Luan on eBay and I brought a reading off her with no explanations at all. I was totally blown out of the water with how accurate Luan was without knowing me or my life. Luan is kind, down to earth, generous, and has always treated me with total
Kindness, honesty. She is so accurate. I could keep writing for ages about how good she is.
Fiona

Amazing genuine authentic reader.
09/01/2018

I had my first readjng done 12 uears ago and at First i was a bit spooked by how much a complete stranger could know about me. Now luan is my trusted honest genuine phsychic reader adviser and friend. The knowledge and guidance from a reading with luan is second to none and is like no other reading. You can rest assured luan is the real deal and now a trusted friend i turn to for advice when i most need it. Luan goes above and beyond for you.
Jodie

Accurate genuine real deal
09/01/2018

12 years ago i had my first reading with luan At first i was a bit spooked by how much knowledge this lady knew and could forsee. Over the next few months everything happend that she said it would. This lady is accurate genuine and definately very gifted. She tells you what you need to know and doesnt beat around the bush.Luan goes above and beyond for her readings.After 12 years luan is my trusted reader and friend. The amount of times she has read for me and put me back on my right path is priceless. Thank you luan for all your guidance.
Jodie
---
Other gifts
30 years experience.
Member of International Psychic Association.

---
**Disclaimer - Indiviual results may vary