Spiritualist Chenoa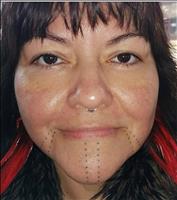 Offline
Fee -
$2.50

$1.25/min

Let's start with $3.75 FREE
---
Spiritualist Chenoa
Specializing in:
All About Love Life
Languages:
English
---
I can guide you in all areas of your life. I'm a 6 Generation Psychic, a Natural-born medium, healer & Reiki Master. I'm from the Turtle Clan and feel being Native American is why I'm is so spiritually gifted.
---
About My Services
I'm an International psychic, natural-born medium healer and Reiki Master that provides Tarot readings mixed with Medium ship and psychometry. I am direct, honest and think only of your highest good. Spirit speaks to me wither through my Tarot deck or via clairaudience, or clairscentience. I can guide you to the answers that are right for you in Career, Love, Transitional periods and at times it may not be what you were hoping to hear.

I have 25 years experience doing spiritual readings where I read just the person without cards or any tools, using only my gifts. I have 20 years experience reading tarot to guide you with those tough questions.
---
Experience
I have read Internationally for several years via phone or video, I organize a very successful traveling Psychic fair. I have read at 4 metaphysical shops and at numerous fairs and markets. I do live videos of healing and teachings.
---
Other gifts
I am a Reiki Master and received my certificate from International College of Energy Healing. I had a radio show for 12 years to foster healing. I also play a Native American Flute made from Red Wood Cedar in the key of E. The Creator and Spirits were my main teachers of my spiritual gifts since Childhood.
---
**Disclaimer - Indiviual results may vary