Psychic Kitty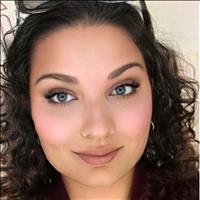 Offline
Fee -
$1.99

$1.00/min

Let's start with $3.00 FREE
---
Ask for Email Reading
Psychic Kitty
Specializing in:
Psychic Readings
Languages:
English
---
***TOP US PSYCHIC*** Let me help you find your path, let me help you succeed in your goals. Contact me today and I promise you,
together we can make your life a more happy, and fulfilling one.
---
About My Services
I was born in a small town where my mother amazed people with her ability to see their past, present, and future before they uttered a word she was a clairvoyant. At a very young age, I could also see and feel things in others. My mother noticed that I to had the gift, she told me I was to become the 5th woman in my family to develop and help people with my gift. I'm very fortunate to be blessed with my gifts, and I feel it is my calling to help others with said gifts.

Specializes in: psychic readings, full life readings, past present and future readings, love readings, and business and career readings

Years ago I committed myself to put in the necessary time and effort it takes to hone one's gift. My mother showed great patience while teaching me the ways of clairvoyance. I truly love and feel very passionate about what I do and will continue doing this for long as I possibly can. I am extremely dedicated, I've worked very hard, and I studied the many aspects of spirituality and chakra giving me a variety of ways to help all that are willing to be guided.

I have assisted many people in my life and I have been rated with a %92.43 prediction accuracy. People have come to me with questions such as "Am I going to find love? Does He/She truly love me? Is there someone else involved?" I do not sugar coat these facts and sometimes I am able to unblock connections between lovers and other times I must deliver bad news when relationships aren't meant to be.
---
Experience
I have been giving in office readings for the past 10 years, and I have been giving online readings for the past three or four years now, my gift is from my mother and grandmother and so on, they have taught me all they known, as they have helped thousands of others.
---
Other gifts
Bachelor of Arts
---
**Disclaimer - Indiviual results may vary