Psychic Riffat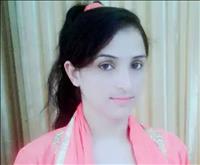 Offline
Fee -
$3.00

$1.50/min

Let's start with $7.50 FREE
---
Ask for Email Reading
Psychic Riffat
Specializing in:
Psychic Readings
Languages:
English
---
I am a psychic empath with over ten years experience reading professionally. I have the ability to read past, present, and future and will read on any topic you ask me to.
---
---
About My Services
I am skilled in different forms of ancient divination to assist my gifts (tarot, pendulums and numerology). These provide me with accuracy and allow me to see many details about your situation.

---
Experience
I have been born with this gift to read people and give them insights on there life path. I have been doing readings since I was 9-10 years old. I come from a long line of psychics in my family as well. I will give you the good news and the bad news. I will give you an honest reading which is not straight out of a fairy tale! You can ask me any question of your choice, and I will answer it to the best of my ability.
---
Other gifts
Certified psychic
Spiritual healing.
Life coaching
Stone therapy
Meditation therapy
Color therapy
Expert in human relations
---
**Disclaimer - Indiviual results may vary