Mystic Sage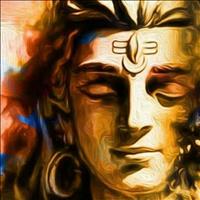 Offline
Fee -
$5.00

$2.50/min

Let's start with $7.50 FREE
---
Ask for Email Reading
Mystic Sage
Specializing in:
Gifted Experts and Advisors
Languages:
English
---
🖤I use UNIQUE METHOD of positive behavior inculcation therapy for relationship conflicts and situational analysis to solve all sort of life problems including self-accountability, personal grooming and development.🙏👼💛💚💜❤️
---
---
About My Services
A natural and professional psychic counselor & healer as well as a love and relationship specialist. My natural abilities include being able to see into the future and connect with the male/female in the relationship & read their minds and give you the accurate prediction about your relationship. Thanks to my expertise, I am able to reunite lovers and save relationships. Have found great success and achievements in reaching solutions for people who have suffered from marital problems, physical and mental abuse.LGBT friendly, I lovet My other abilities include being able to detect cheating partners, helping people find their soul mates, My powers also extend to relieving stress .
---
Experience
will give you compassionate and practical advice that can help you achieve the best outcome in any situation. My readings will also help you see the big picture of what is happening in your life, so that you do not feel so bogged down by the details. My main objective is to find the solutions to your problems and ease your worries. I want to be the messenger for those who need my guidance the most, those who are going through extreme turmoil conditions, afraid of an outcome or fearing what is ahead.This is my gift to you and it is such a blessing for me. With just one reading, I can direct you back on the right path. CALL NOW...& Please note: Your feedback is important to me,
---
Other gifts
I am specialized in : - Spiritual Healing - Energy Cleansing - Love & Relationship - Angelic Cards - Soulmate Connection - Reuniting Loved Ones - Cheating & Affairs - Breaking Up & Divorce - Single & Dating -Twin Flames - LGBT - Intimacy - Career Overview - Family Issues - Past Life - Astrology -Clair sentience - Dream Interpretation - Numerology - Picture/Photo Reading
---
**Disclaimer - Indiviual results may vary