InsightfulLoveSolutions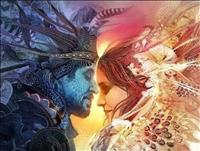 Offline
Fee -
$2.00

$1.00/min

Let's start with $3.00 FREE
---
Ask for Email Reading
InsightfulLoveSolutions
Specializing in:
Gifted Experts and Advisors
Languages:
English
---
💒💞If you're asking these questions or others about your relationship let's get your questions answered now 💚🧡Are they my soulmate? ?? 💜Is he/she cheating on me? 💙Will we ever be in a relationship? ?? 💛Will this last?❤️💍
---
About My Services
❤️ This Psychic Ability was a gift to me at birth, I realized I had this special gift at the age of 15. When visions was revealed to me and angels began to speak to me. I knew this was a God given gift to help and advise others in a spiritual way.
---
Experience
I am Psyhic Sofi with many years experience helping others in Love, Relationships, Financial Matters and Life's Complexities. With the gift of seeing, hearing and feeling people throughout my life, I have been able to help many all over. ❤️

---
Other gifts
❤️ Spiritual Reading ❤️ ❤️ Cleansing & healing Reading ❤️ ❤️ Candle medallion ❤️ ❤️ Palm readings ❤️ ❤️ Tarot cards Reading ❤️ ❤️ Crystal and energy readings ❤️

---
**Disclaimer - Indiviual results may vary