Lovehope1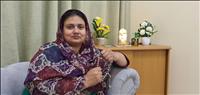 Offline
Fee -
$2.00

$1.00/min

Let's start with $3.00 FREE
---
Ask for Email Reading
Lovehope1
Specializing in:
Dream Analysis
Languages:
English
---
SPECIALIST# PREDICTION HAPPEN #TOP RATED# ALSO LET YOU KNOW HOW AND WHEN YOUR SITUATION COULD BE GOOD ABOUT YOUR PROBLEM.🤎💜🧡💛❤️
---
About My Services
I am Spiritual Adviser working since 2012. I have been helped people with my God gifted vision. I have been solved problems of people more than 10000. My reading is base on facts and figure without wasting time. I am astrologer and ❤️❤️❤️love adviser. if you are facing problems regarding ❤️love and❤️ relationship, career and finance, fate and destiny,❤️ good lucks and bad lucks, Future planning, Energy healing and spirits healing.
---
Experience
Since i was a child at the age of 10, I knew I had a religious gift.i'd sense things as nobody else and predict things before they might happen. I even have detected my spirit guide vocation ME to assist others. Let my spirit guide lead you to the life you were continuously meant to measure, a lifetime of happiness, peace, and bliss. Let ME be your guide into tranquility and hope!
---
Other gifts
I am a natural born Clairvoyant, Psychic, Emphatic, and Spiritual Adviser. I provide in depth, compassionate readings, advice and caring guidance in matters concerning Spirituality & Religion, Soul-mate Connections, ❤️Love, ❤️Marriage, ❤️Dating and ❤️Relationships. I have the ability to watch insight and predict your future❤️ Love life through my intuition, visions and the spirit guides that connects to your situations.
---
**Disclaimer - Indiviual results may vary