Psychic Bright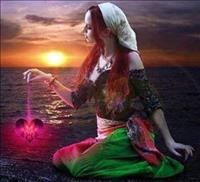 Offline
Fee -
$2.00

$1.00/min

Let's start with $3.00 FREE
---
Ask for Email Reading
Psychic Bright
Specializing in:
Gifted Experts and Advisors
Languages:
English
---
I am Expert in>>>>>Psychic Reading, Love and Relationship, Cheating and Affairs, Breakup and Divorce, Career and Finance, Dating Advice, Dream Analysis, Soulmates and Spiritual Reading.
---
---
About My Services
Relationships can be the most challenging, but also the most rewarding part of life. I'm here to help navigate you through those sometimes rough waters * Marriage problems?*Boyfriend/girlfriend troubles? *Questioning his/hers loyalty? *And so on. You've come to the right place! Sometimes all you need is a fresh perspective on the situation. I'm here to provide you with that perspective and offering you guidance.My goal is to help make your future clear and put a stop to your confusion take away depression, hurt and to clarify your doubts.How you ask? By using my very powerful gift to make you fully understand your situation as it stands and how it got to this point. Get answers and help these are questions you cannot answer on your own hesitation will not get you any were but bring you confusion in your self so stop delaying your own happiness and allow me to give u advice you need to approach the future with confidence and hope. Never failing advise I can guarantee all your questions will be answered.
---
Experience
For the last 15 yrs I have been helping people with my god given gift.. i get such an emotional buzz from helping others see a situation with such clarity …sometimes clients are surprised and sometimes shocked by my honesty. I love to help and serve my clients on whatever they are going through. I am having ability to understand the situation and can easily guide you as well to get a clear vision at a range of situations in life. I am having spiritual and logical way to recognize and guide you. I provide my service, answers and reading with immense respect, sincerity and care. The result of any reading can be touching some time. But my objectives are only for the utmost good for you and your loved ones.
---
Other gifts
Master of Psychology, I have practices my abilities all my life. I was born with this gift and do take it very seriously.i was always told from a young age that i was meant to use this gift to help people i could never.I have helped people by tuning into there situations with my Psychic ability to see what they cannot see for themselves and their situation.
---
**Disclaimer - Indiviual results may vary