Clairvoyant Jacqueline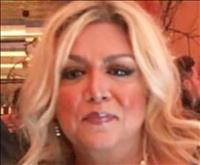 Offline
Fee -
$1.99

$1.00/min

Let's start with $3.00 FREE
---
Clairvoyant Jacqueline
Specializing in:
Job, Career and Profession
Languages:
English
---
I have over 33 years experience. I am born with the gift of second sight. I truly love helping my fellow man by using my gift to help guide others to there true purpose.
---
About My Services
I am a 9th generation psychic/clairvoyant It's in my blood. I specialize in matters of the heart. I can help you to understand a signifigant other via Psychic,Tarot Card, Crystal, Astrology, numerology, dream interpretation readings. I can help you learn from your past, improve your present to create a better tomorrow.
---
Experience
with just over 30 years experience so so many come to mind. There have bin countless clients over the past 3 decades that have called to thank me or write to me telling me I saved there lives, marriage's helped them find lost pets or objects. But I do recall one most prominently regarding a lost child, and while that did not have the happy endinng it did help the much needed athoroties gain a lead to create closure for the client.
---
Other gifts
Studied at the Arizona astrological institute 1990 thru 1992 I am fluent in speaking the universal languge of the stars. It must be noted that my greatest training was instilled in me at a very young age 8 by my grandmother. She shared a generational knowlege with me that I have pst to my granddaughters. Knowlege is power.
---
**Disclaimer - Indiviual results may vary