Merry Healer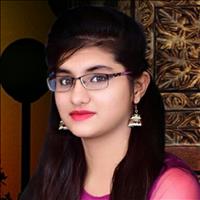 Offline
Fee -
$2.00

$1.00/min

Let's start with $3.00 FREE
---
Merry Healer
Specializing in:
Love and Relationship
Languages:
English
---
My gift is not a choice and I believe that its something that has been given to me by something that we cannot yet explain and I want to use my gift to help you.
---
---
About My Services
My family has passed on their traditional teachings and experiences onto me from a very early age. I traveled with them as a child across the earth and developed a gift. I've been blessed by very powerful spiritual leaders and gained knowledge and insight that has been forgotten for centuries. I use my gift to help those around me. I sense spirits and energy all around me. I've felt evil and felt good in others.
Since I was a child I've been very sensitive and very intuitive to everything around me. I've watched my family perform miracles and give guidance to the cursed and unfortunate. I've played with black magic, spells and witchcraft and its something that I do not wish to do again. The experience helped me become aware of the evil that can become apart of us. It's also helped me to wash away the black from those that are cursed.

The people who I have connected with on a deep and personal level are living a fulfilled life full of love. I've helped people find happiness in their lives and live in peace. I feel very thankful for my gift and want to share it with the world.
I've been performing psychic readings, healing and spiritual guidance professionally for 10 years. I use traditional spiritual teachings to help people. I've been apart of many spiritual groups and attended many retreats to find myself and find inner peace and happiness.
My process of connecting with energy is very sensitive and I've been apart of the universe for many years. I sense energy and have premonitions. I've helped people cure their black karma and avoid certain danger.
My life has given me great fulfilment and a deep sense of love that I share with the world.
---
Experience
Do you need help making that "Right" choice decision? Do you need some in-depth guidance, but don't know where to look, or whom to Trust? Do you feel that your life, or your plans just aren't going the way they were supposed too, your trying to move onward, but just running backwards all the Time? I am a natural born palm reader. I have experience of over 10 years. I'm honest and caring. I would like to help you regarding all your matters of your life. I've traveled the world to help many of my clients. With my caring guidance and advice, I'll help you get on the right track in life. I'm a healer and can help you in all love and relationship problems though big or small. If you are looking for an experienced reader then call me now as I tell only the truth with utmost integrity. I don't sugar coat in my readings. I just tell you what I see and feel and not what you want to hear so please be prepared to hear the truth. I can lead you to the way of happiness - so stop wondering and being confused as with just one call you will get the answers you're looking for. I specialize in all types of Spirituality readings especially in Love & Relationships, Marriage, Career, Soul mate Connections, Single and Dating, Cheating and Affairs, Divorce, Financial Life etc. If you're looking for someone new, then I can tell you when, where and how you will meet your soul mate? Are you in a relationship and doesn't know where it's going? Worried about your future? Doesn't know what path to take? Are you wondering if he/she is cheating? Are you thinking what's next in career for you? Then just come to me as I give genuine readings with the help of me guides and through my visions. My intuitions will give you a detailed future reading. You just need to provide me your name and DOB. Call now for a reading that will leave you speechless. I am also a fast typist, so I don't waste time hanging around and wasting you valuable money either! Also bear in mind, that for Clairvoyance, the answers aren't there instantaneous as soon as we start typing for you. Blessings!
---
Other gifts
Diploma
---
**Disclaimer - Indiviual results may vary