Psychic Mehjooria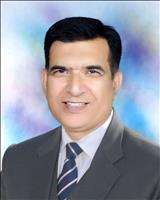 Offline
Fee -
$10.00

$5.00/min

Let's start with $25.00 FREE
---
Psychic Mehjooria
Specializing in:
Love and Relationship
Languages:
English
---
🧡🙏🧡 Greetings!!! I give solid love and relationship readings that give you Clarity, Accuracy and Satisfaction. I provide time-frames and predictions. I do not tell you what you want to hear, but what you need to hear. 😇
---
About My Services
♥♥♥ ===== FIELDS OF MY EXPERTISE ==== ♥♥♥ Psychic Reading, Love & Relationship, Break-up & Re-union, Cheating & Affair, Job & Career, Marriage & Divorce, Sex & Pregnancy, Business & Finance, Parents & Children, Soulmate Conne
---
Experience
♥♥♥ ===== EXPERIENCE AND QUALIFICATIONS ===== ♥♥♥ Of course, I believe that we can change anything, and that there are no mistakes, and we should have no regrets. Regret stems from situations we have not yet learned from. In order to make changes, we need to look at ourselves and those around us. Frankly speaking, I am compassionate, sympathetic and polite in my dealing. I am also a realist. If you are on a path that is simply not going to work out for you I won't spin you a fairy tale. You need to know what your real options are so you can make clear choices, positive decisions, and get on a path that is going to bring you true happiness. I speak clearly and directly. I work with serious consideration and care because of the deep and sincere emotions involved. When you contact me, I take a moment to connect with you.                   What are the benefits of receiving a psychic reading?  (1) It answers the questions about your life issues. (2) It provides assistance in making decisions and solving your problems. (3) It explores the potential of present and future relationships. (4) It helps you to regain a sense of control in your life. (5) It tells more about yourself and those around you. (6) It finds out what will happen if you stay on your present course. 
---
Other gifts
♥♥♥ ===== MY WONDERFUL SPECIALTIES ===== ♥♥♥ ♥♥ Natural Born Psychic ♥♥ Love Reader ♥♥ Mind Reader ♥♥ Dream Reader ♥♥ Relationship Issues ♥♥ Soul-mate Connection ♥♥ Marriage & Divorce ♥♥ Pet issues ♥♥ Job & Career ♥♥ Pregnancy Problems ♥♥ Spiritual Healer ♥♥ Sexologist ♥♥ Herbal Medicines ♥♥   ♥♥♥ ===== THE POWERS AND TOOLS I USE ===== ♥♥♥ ♥♥ Psychic Powers ♥♥ Tarot Cards ♥♥ Clairvoyant ♥♥ Clairscient ♥♥ Intuitive Powers ♥♥ Spiritual Guide ♥♥ Meditation Powers ♥♥ Crystal Ball ♥♥ Mystic Powers ♥♥ Human Psychology ♥♥ Rosary Recitation ♥♥
---
**Disclaimer - Indiviual results may vary